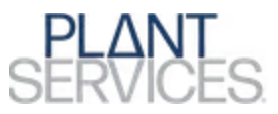 Anyone who has heard me speak knows that I believe a manufacturing career is not for the faint of heart.  But, Shannon and I both believe that there are few careers that are as rewarding.  Some of the principles that we used in leading the numerous transformations of manufacturing plants over the years include the following:
-Leaders must spend a lot of time on the plant floor to witness what actually takes place and to gain trust and respect of the entire team.
-Find ways to make work fun to connect with your team members and engage people in a creative way.
-Inclusivity means not only asking for everyone's input, but interacting with different individuals in ways that are meaningful to them. 
-Communicate feedback in an open and honest manner.  Compassion is always appropriate, and sometimes humor works too.
-Focus on the top priorities to move performance levels.  When everything is important, nothing is important.
To find out if ibuprofen is an appropriate form of personal protective equipment for manufacturing leadership, read on…https://www.plantservices.com/articles/2022/rr-how-authentic-leadership-can-help-drive-business-results/