Collaborations
A select group of innovators who we have had the pleasure of working with
May we Have Both as We Accept Our Daily Manufacturing Challenges
A Book Review by Kathy Miller
The author's journey is filled with unexpected perks, such as meeting people you would never have otherwise. Ashleigh Walters is one such colleague Shannon and I met with whom we instantly connected. We had several things in common, such as being new authors, women who lead manufacturing, and aligned values and philosophies. In her writing debut: Leading with Grit and Grace: A Journey of Organizational Culture Change, Ashleigh shares advice that all change leaders will find invaluable. And, let's face it, few leadership jobs these days don't require guiding a team through some level of change.
At the core of her true story – we love an excellent true story – is how Ashleigh seeks the wisdom of her team members and stands beside them to make improvements that will make their work better and simultaneously drive better business results.
From arriving at a company whose previous leader left a legacy of a more command and control leadership style, Ashleigh walks us through her journey of gaining the trust of an emotionally bruised workforce through the company's thoughtful succession plan that honors that same workforce.
If you are looking for a book with sound leadership principles based on a nontraditional leader's true success story, you will garner tremendous value from this book.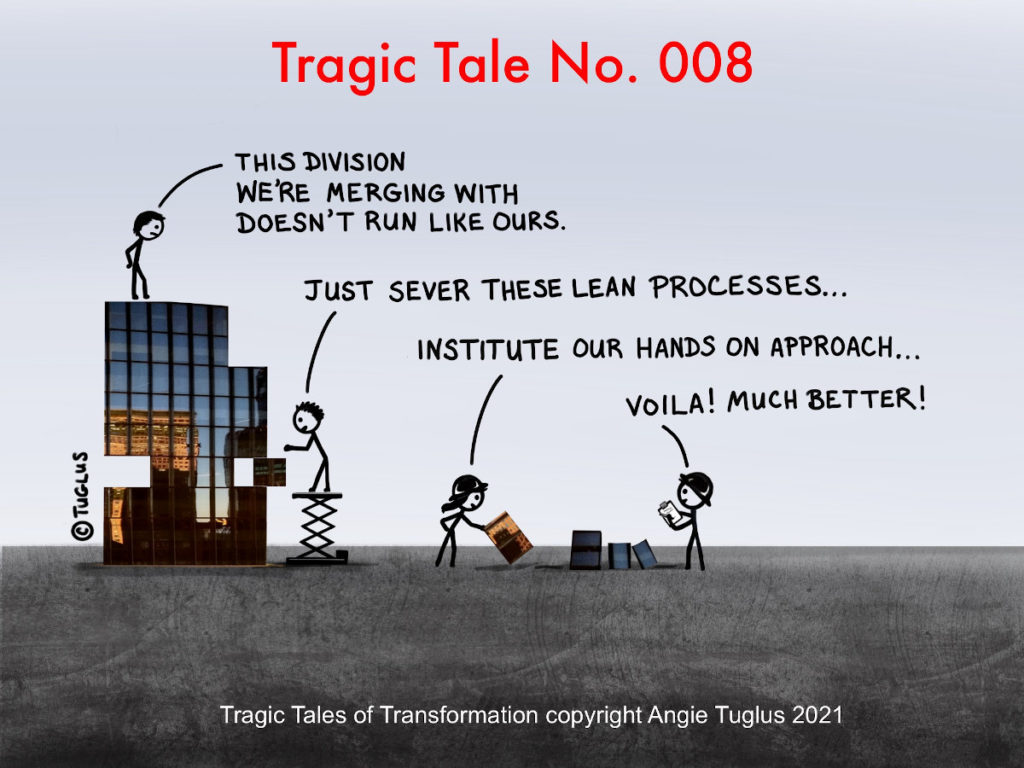 A Merger of Two Divisions Rewinds a Successful Lean Transformation
This is the eighth in a series of tragic transformation tales, shared by a diverse group of business leaders, in conjunction with the launch of Angie's book, TransformAble: How to Perform Death-Defying Feats of Business Transformation.
Today I'm speaking with Shannon Karels, Co-founder and Partner at OPSisters Consulting, as she revisits a transformation tragedy from her past.
Angie: Shannon, you have a unique tale of an acquisition and merger that tragically reversed a successful transformation.
Shannon: Yes. We had spent five years transforming our division, with real results: a substantial swing from unprofitability to profitability. But after merging with a newly acquired division, we ultimately experienced an increase in quality and compliance issues, and a decline in both productivity and customer satisfaction.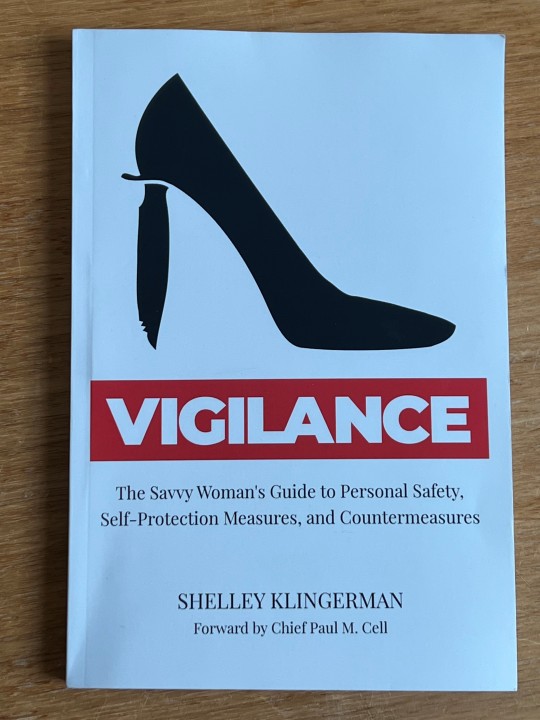 Invest in Your Self-Protection with Vigilance - the Book and the Action
A Book Review and  by Kathy Miller
Vigilance, Shelley Klingerman, is a must-read for you and your children, particularly your daughters. This book is an easy read – digestible in just a couple of hours. However, it is equally a difficult read if you internalize the content and consider all of the times you may have been in harm's way without even realizing it. Having traveled for business to over 25 countries for many years, mostly alone, I shuddered as I thought of all of the times the advice in this book would have been of such value in making me a less vulnerable target. I, by the grace of God, have never been a victim of crime during my travels thus far, and because of this book, believe that I will be more equipped to avoid danger in the future.
Shelley's book is a labor of love, filled with practical advice that you can implement from this day forward. "Prepare-Prevent-Protect" is a mantra with which to train your brain as you guide yourself toward personal safety. Being vigilant – leave those phones in your purses, ladies – provides a layer of protection that deters you from becoming a predator's victim. And, carrying inexpensive items such as a whistle and hand sanitizer can also serve as defense mechanisms in impending detrimental situations. Learning where to place yourself in an uber (behind the driver), an elevator (by the control panel), and a parking lot (right down the middle of the aisle) and why these are positions of power are just a few of the jewels this book offers to each of us.
I highly suggest you pick up a copy for yourself, and anyone you love. I plan to make sure each of my daughters reviews the content of this book – so we can continue to experience the joys of seeing what this world has to offer with increased self-confidence toward our personal safety.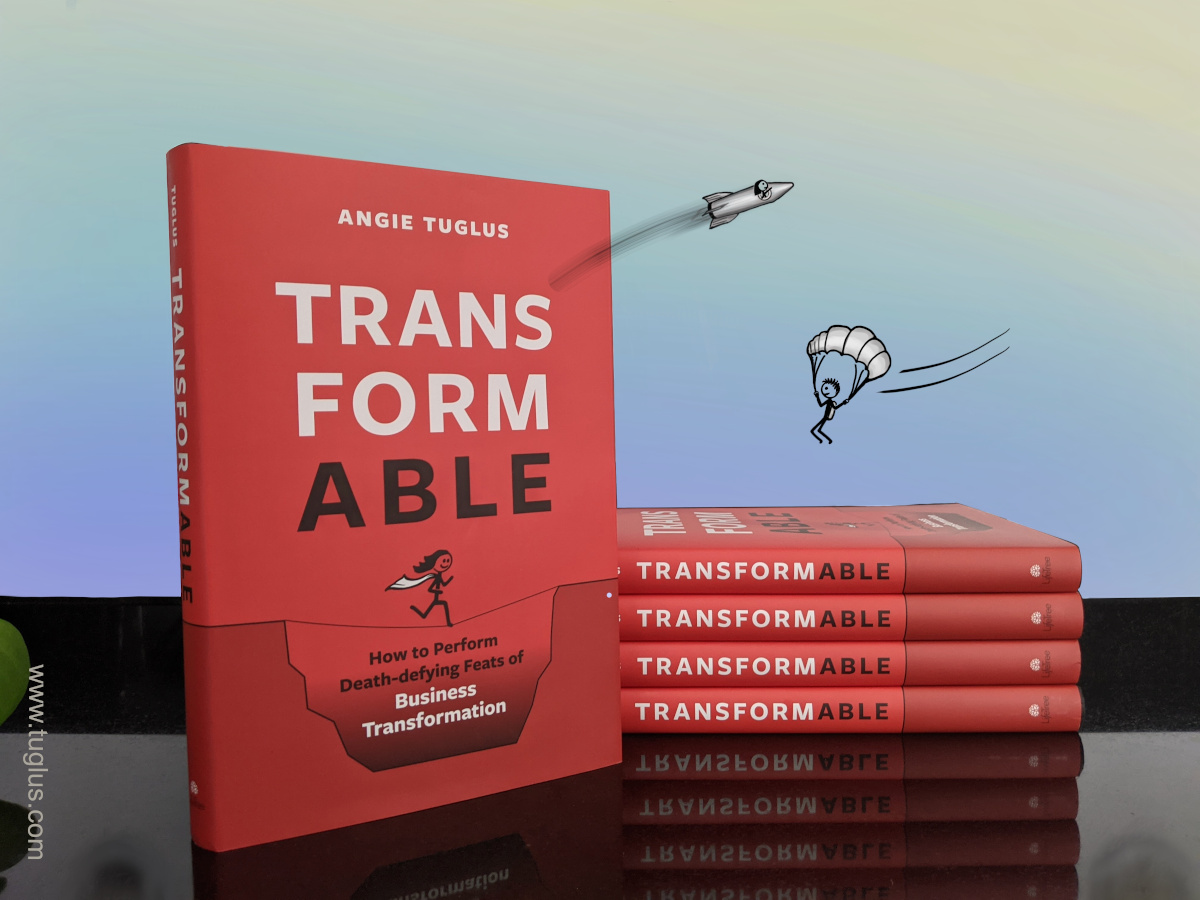 A Book Review and Author Interview by Kathy Miller
TransformAble, a delightful and insightful read by Angie Tuglus, offers us the roadmap for the journey of business transformation. Her principles resonated with me and got me thinking about the heart of successful transformation and the heroes that emerge. I was recently asked by an intern how I came to be a Global Vice President of Continuous Improvement for a multi-billion dollar publicly-traded company. It was an innocent and fair question. It made me laugh out loud – because as I thought back to my childhood, there was never a time that I fantasized about having such a role. My family had lovingly gone through myriad fantasies of my adult life with me. There was the princess phase, the teacher role-playing stage, and the constant debate of whether I wanted to be Samantha from "Bewitched" or Jeannie from "I Dream of Jeannie." There could also have been a Wonder Woman stage. Hard to remember…but there was absolutely never a Plant Manager or Global VP of Lean Enterprise dream. And yet, here I am.